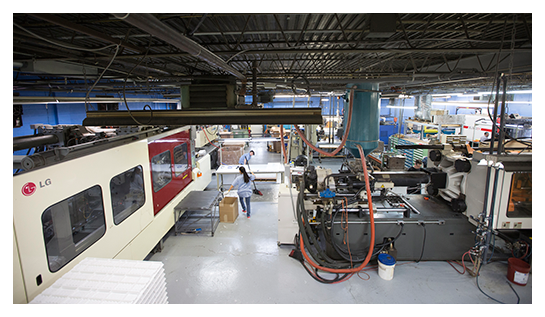 Custom Mold Making Done Under One Roof
Micelli combines ENGINEERING, TOOL MAKING, and INJECTION MOLDING in one company in three buildings all adjacent to one another. This is not very common but required in the chocolate mold industry and highly desired in the commercial/display injection molding industry.
Although outside confectionery molds we are particularly suited for the display industry, we are not limited to displays; we have had great success in other areas as well.